On a different tack, a lot of love & treasure was expended by Croz over the years (40+) on his beloved Mayan. A lot of songs were written & sussed out on her. He has said that going to sea had saved his life, more than once. He has been quoted saying his biggest regret other than the way too many drugs he indulged was selling her. Mentioned in some of the pieces below, Peter Tork (Monkees) loaned him the money to buy her. Peter was incidental to another event in his life, it was at a party at Tork's that Joni dumped Croz, debuting her new song "That Song About the Midway" (& repeating it while staring at him in case he wasn't crystal).
"Sailing is a mystical experience for me. The Mayan represents everything healthy and positive for me, and has quite literally saved my life on a number of occasions. It gets me out of the whole scene. The ocean doesn't give a damn, it's never heard of you."
In case WSJ paywall is a barrier to you here is the text
https://jonimitchell.com/library/view.cfm?id=2595
You've got to be a true wooden boat freak to have the patience for this one.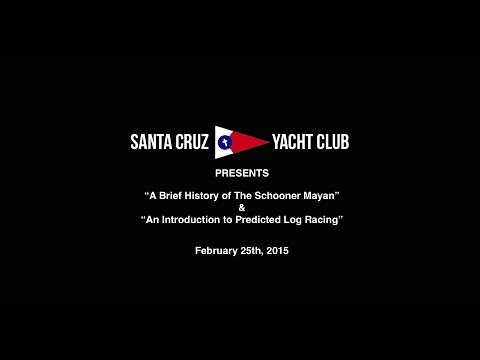 Sail on brother......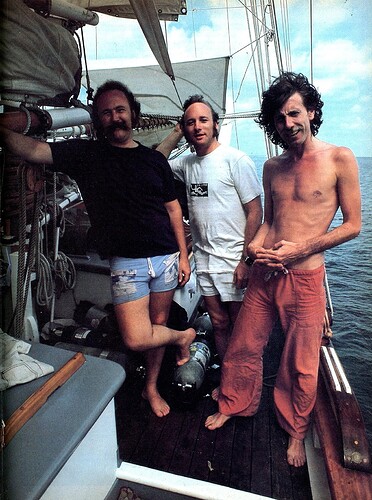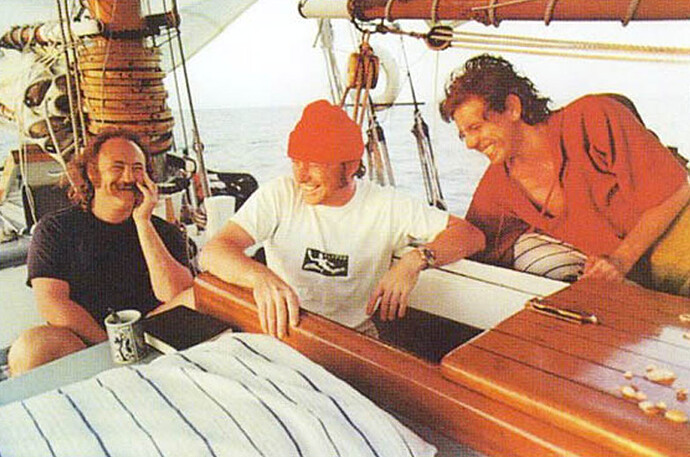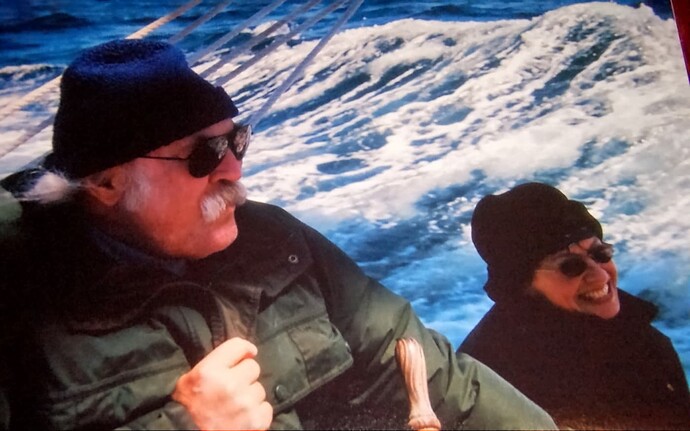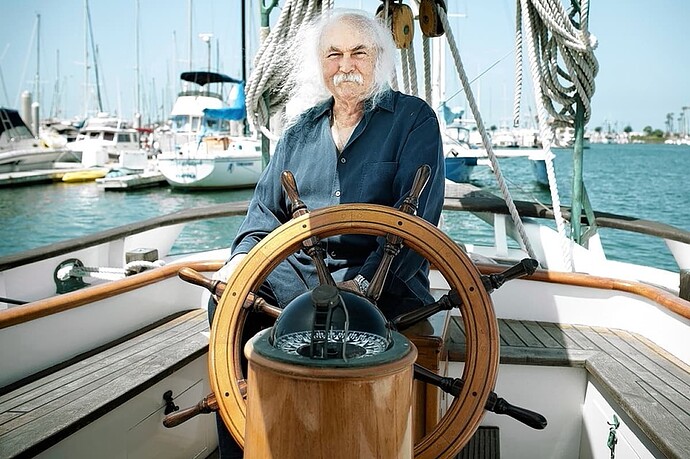 Ever listen to Jefferson Airplane's version of Wooden Ships?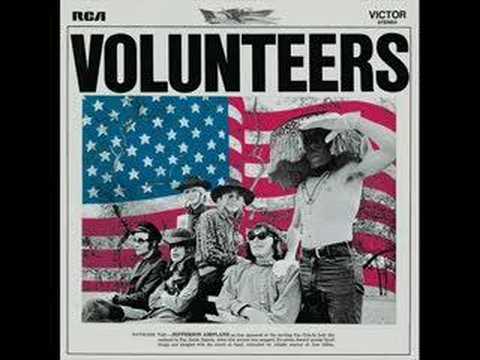 Wooden Ships was a collaboration with Crosby, Stills and Airplane's Paul Kantner.
Kantner and Stills wrote most of the lyrics and Crosby wrote the music while they were on Crosby's boat. Initially Kantner didn't get any writing credit because of a legal dispute with his manager.
IMHO Jorma Kaukonen's guitar work in the song is amazing, easily my favorite vs. the CSNY recording.
Kantner, Balin, and Slick harmonizing the lines
Horror grips as we watch you die
All we can do is echo your anguished cry
And stare as your human feelings die
We are leaving, you don't need us
sends chills as easily as CSNY's best.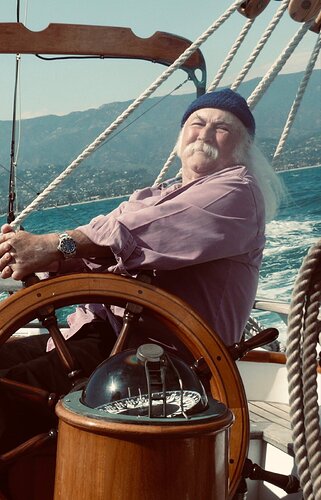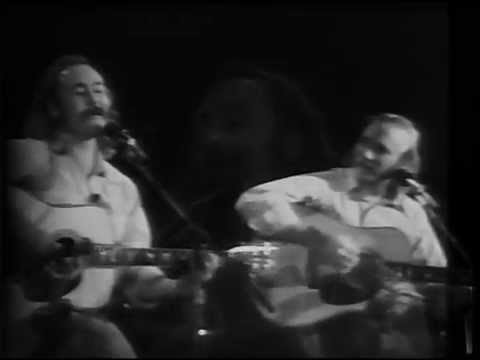 Recorded at the end of 1969 at Still's home studio they played it live but never released it until 1971 when it appeared on the 1971 Crosby, Stills, Nash & Young live album 4 Way Street.
Even on his later live tours, with the immense discography he had to choose from, he still often made room for "The Lee Shore" during his shows, one of his favorites.
Yes I have.
Also, David Crosby wrote "Triad" when he was with the Byrds, and Grace Slick recorded it a few years later.
Irrespective of its lyrical message , I have always found it to be a beautifully captivating song because of its musical and poetic flow. Another example of Crosby's aritstry and Grace Slick's exceptional clarity of voice
Haven't listened to that one in quite awhile, beautiful.
Thanks for bringing up the Jefferson Airplane Redrotors, because it also got me to think of this song again: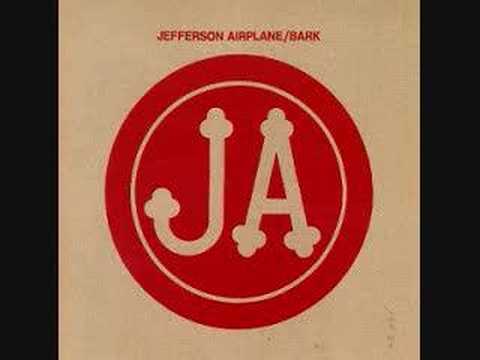 "The portrait his collaborators paint, of a man who couldn't have been making more plans, stands in contrast to the wrong impression some might have been left with, that Crosby was laid up suffering from a fatal illness in his last days."
"There was some misinformation" about Crosby, 81, having been seriously ill, Postell says, "but there always is. It's hard for people to get the straight story." A press release that went out from a publicist unknown to most reporters, quoting Crosby's wife as saying he died after a long illness, muddled the matter in the media, since the singer had not been known to be seriously ill. "That's a very confusing thing," says the musician. "He was a weakened guy from a lot of different preexisting conditions, and everyone knew it — he talked about it in his documentary [2019's "David Crosby: Remember My Name] — but he was not dying. We were rehearsing. We were going out to dinner."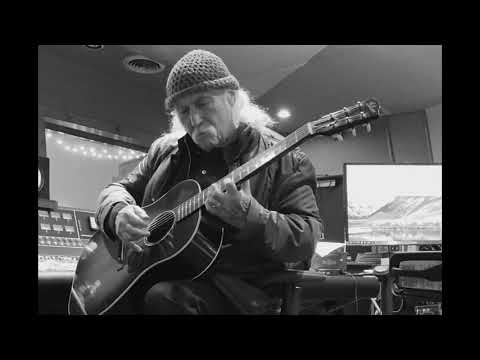 From the above article:
"He would tell stories about Steely Dan," she laughs — one of his musical obsessions"
From another article 7 days ago:
in July 2020, Crosby tweeted: "Steely Dan is my favourite band in the world period". It is also well-known that one of Crosby's musical heroes was Steely Dan's resident anti-hero, Donald Fagen.
The pair had vaguely known each other for a while but didn't collaborate until September 2019, a time when Crosby joined Steely Dan on stage in Santa Barbara to sing the classic track, 'Home at Last', taken from their iconic 1977 album, Aja. A resounding success, a few days later, Fagen asked Crosby to again join the band on stage to play one of his own songs, 1969's 'Wooden Ships', at New York's Beacon Theatre.
And now for me, this song from Mr. Fagen is what first comes to mind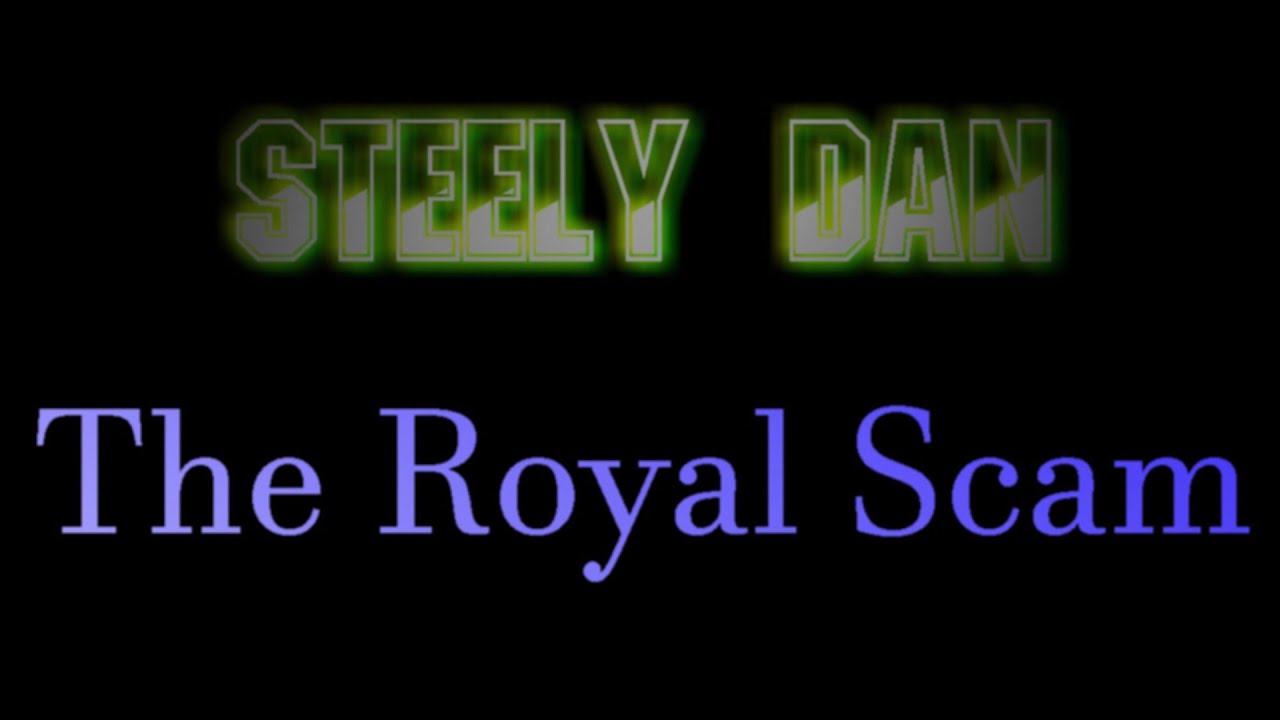 Wonder what Zappa, were he still with us, might have turned that stage into
I've talked with people who were on the Bard campus & also a few on LEO side of the "big campus drug bust" spring of '69 when Fagan & Becker (& Fagan's GF) got hauled off to Dutchess county jail along with a couple dozen others. A lot of references to those days speculated to in the lyrics of several songs, probably rightly so. Annandale is the hamlet (services provided by Red Hook) Bard is in, they pretty much own the whole hamlet these days, bought and shut down the only public bar in the village years ago. Barrytown ("I see by what you carry.....") Is the next hamlet to the S. Unification Church has an old monastery property there, has for years although I'm not clear if there were moonies around there in '68 already. They seem quite accommodating to the locals though, providing access to the Hudson river through their property for a whole bunch of iceboats/iceboaters over the years. The big drug raid was a big "bust" since all but one room search was warrantless and the rest of the charges were BS so everything got tossed, not before the local jailers got to shave all the "longhairs" heads though. "Big daddy G" is speculated to be G. Gordon Liddy, at the time the local DA, you'd think he would have been busy enough with Timothy Leery who was ensconced on an estate in Millbrook at the time, about 20 or 30 mi. to the SE of Annandale. To this day conservative contingents in Dutchess county continue to heap hate on Bard, recently losing (for the umpteenth time) a many-year, multiple level court fight to deny a polling site on Bard's campus but then di**ing around some more (denying resources - sore loser) so that the local R elections commissioner got sued (& restrained), again. Fun fact - Franklin Roosevelt was "from" Dutchess County, never was able to carry Dutchess or even Hyde Park where the family's estate was located.
OK, I think I wandered far enough OT here with this ......
I missed out on any of the above intrigue whilst attending a state college, working two part time jobs and eating through much of my parents meager savings to pay tuition.
If only I had known then what I know now.....
"If you want to get laid, go to college. If you want an education, go to the library."
― Frank Zappa
And on that note.......
"It isn't necessary to imagine the world ending in fire or ice. There are two other possibilities: one is paperwork, and the other is nostalgia."
― Frank Zappa
(from the Bronx)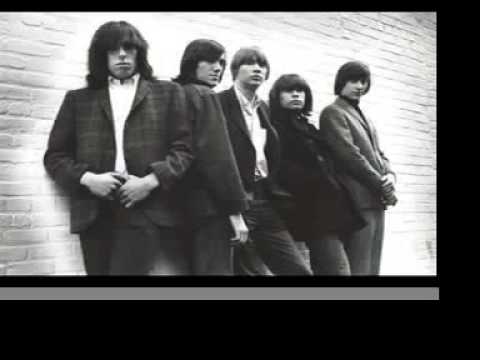 (from Boston)