I'd like to see their 100/100/500mb on the website at $5 a month. Rather than having to buy the annual plan.
Not sure if this is new or not, but just noticed on the Red Pocket site that all the monthly plans now indicate fallback 2G.
(Sorry if this is old stuff-- I don't have a Red Pocket line, so I don't look regularly.)
Yes, it looks like sometime since the PPPN article, the fallback 2G has been added to all monthly plans-- and I don't see a mention of autopay requirement.
All the plans show it. Could be a mistake, since it doesn't look like they've made a splash about announcing it.
Probably half the support don't even know there was a change
I do hope this is true. I wonder if they include it on the ebay and amazon annual plans? That would make my 100/100/500mb plan even better.
Belle is the one I spoke to and confirmed all plans included 2g on the website. She checked with someone. Not the ebay plans.
The addition of fallback 2G on the $10 plan makes it an attractive option to the $99/360 day plan. An extra $1.70/mo for 2G fallback would be handy for Google Voice users, for example.
Hmm... between Belle and Carlo, it looks like another classic case of "he said, she said". Who will be proven correct?
For everyone's sake who's on Red Pocket, here's hoping it's Belle.
I think it's $30 and up only.
If anyone is currently signing up a new line on the $10 or $15 plan based on the 2G offer, it might be smart to take a screenshot while the 2G still appears.
Just realized $30 for 5GB is same as Unreal. So it's actually a better deal than Unreal since it's cell voice and you get to pick the carrier.
But you've gotta reconsider if comparing to the Freedompop 5GB 12 mo plan for $150.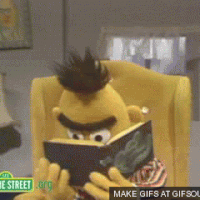 They need to triple check