It's now paying in N Korean Won... so tired of winning! :woohoo:
You work for Cellnuvo now. Keep swiping.
Yeah, that would definitely not be winning/won.
The good news is I'm not seeing any 0 point ads.
The bad news is I'm not seeing any ads.
Welcome to the club KentE!
My swiping cat hates the update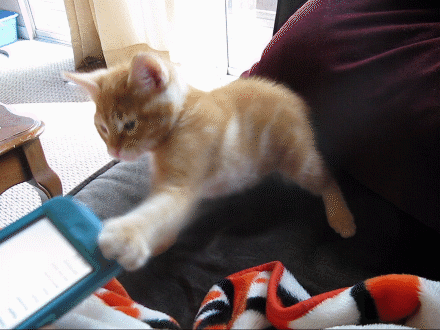 Sounds like my experience, got about 2 ads that gave me zero points. But, I did get a left swipe survey for 175. Then back to nothingness.
I am just waiting for the dust to settle. If it ever does.
Now things are even worse because none of the ads credits.
Almost every other swipe but none credits. I think cellnuvo is going belly up now.
Cellnuvo stopped ads on 3.15 from crediting a couple of days ago. Gotta do the update.
Hungry-Hog, there isn't any option anymore-- you'll have to upgrade to the current 3.69 version. Currently, you'll get almost no ads, and almost no points-- but I guess that's better than zero points.